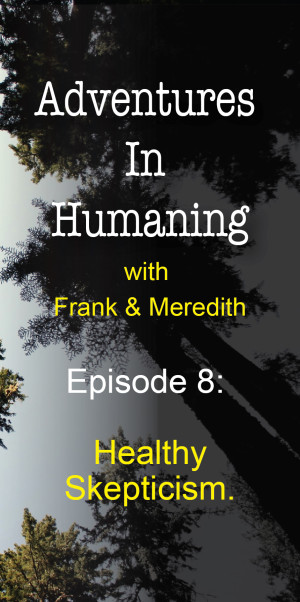 This show explores what it means to be a healthy skeptic. Frank and I argue this means using your critical thinking skills to question your relationship with… well, all things that you interact with on a daily basis.
'Healthy', in this case, means 'informed'. Methinks.
How can this approach to your environment influence your health directly?
We talk about fat, dairy, wild foods, GMO's, antibiotics…
And if you hang on 'til the end – Frank develops a pretty awesome analogy that can help you to identify some bias in your life.
Here's a link to Big Fat Surprise by Nina Teicholz.
"Be a healthy skeptic, but be skeptical about your skepticism" ~Frank said that.
You can avoid this 'calf path' lifeway if you question this 'calf path' lifeway.