I have been creating for years now. I have created. Problem is – there's a lot that I've created that you haven't seen. It's time to change that.
First of all, I have a newsletter called "The Monthly." – delivered to you on the full moon each month.

I've got this need to spread a message of real food and good health.  And I have designed this 100% natural cotton grocery bag to help me spread this message. It comes in black with white lettering, and cream with black lettering.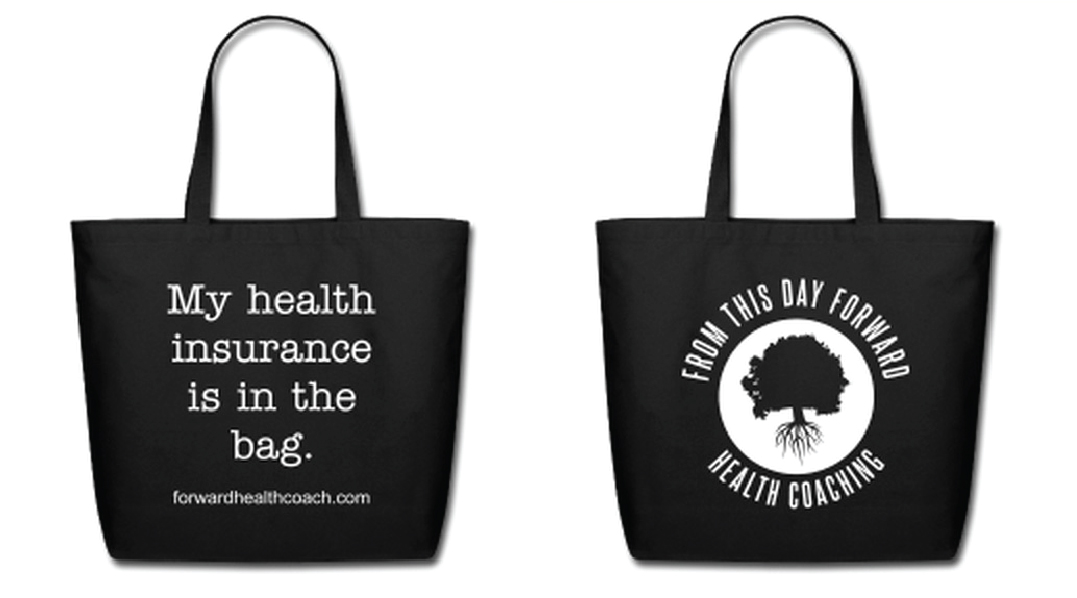 You'll also find t-shirt and coffee mugs with my logo on them.  I love this tree of life logo… and maybe some of you dig it too.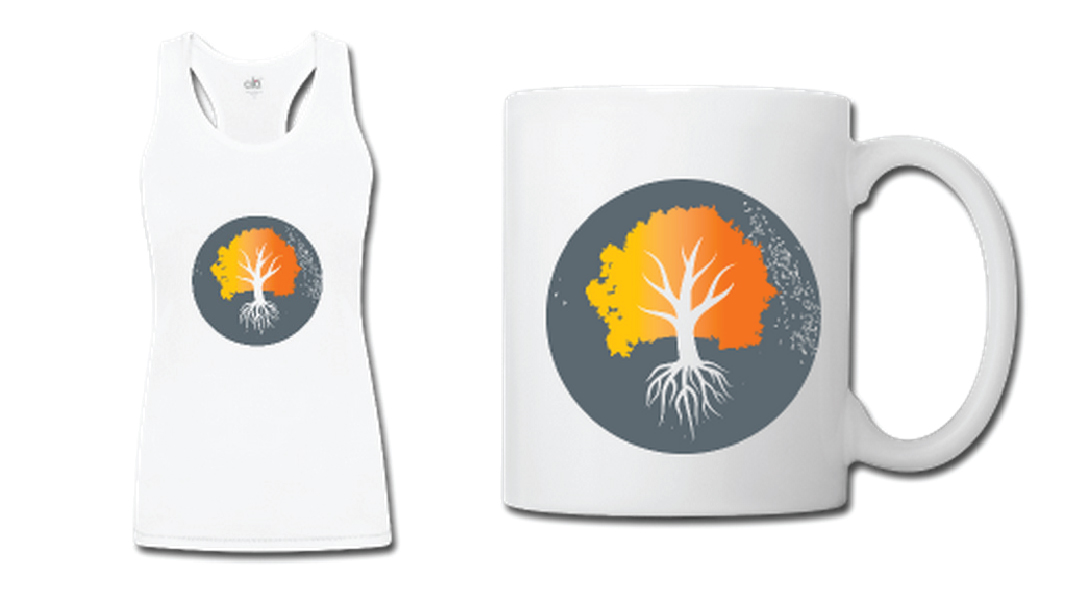 Back in the day – when I was busy navigating my way through my own health journey – I found some crazy health by adopting a paleo approach. I wasn't what you'd call 'strict' for very long – but this approach can be quite flexible.  It has some great roots that are worth sharing. SO, I created a tarot-sized deck of 90 cards that I call: Teach Me How-To Paleo. This is a very self-helpy thing – each card has a different topic and a new action item to get your health moving in a direction that is more aligned with human evolutionary health.
Click on the image above to purchase this deck for yourself or a friend… or your office… that would be cool.
I've also written an ebook called 'De-Stress & Fit in that Dress'.  It's written for brides-to-be… because I thought, hey, wouldn't it be awesome if brides and grooms got on the same page with respect to health and wellness from the get-go? I mean, creating great food & lifestyle habits BEFORE trying to bring new humans into the world seems like a great first step – to ensure an easier time of bringing said humans into the world, and to give them the best building blocks possible.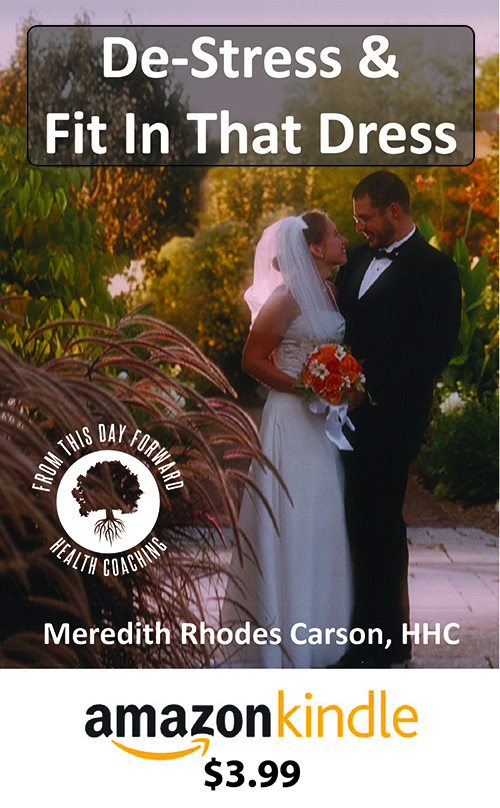 I'm working on another couple of ebooks now – one will be an ebook for the 52-Week series… in case anyone would like to purchase it all in one place or get the words in their hands faster for any reason (I know that emails get lost and shuffled around and deleted).  The other is a microbiome book for kids. Because that's how I roll.