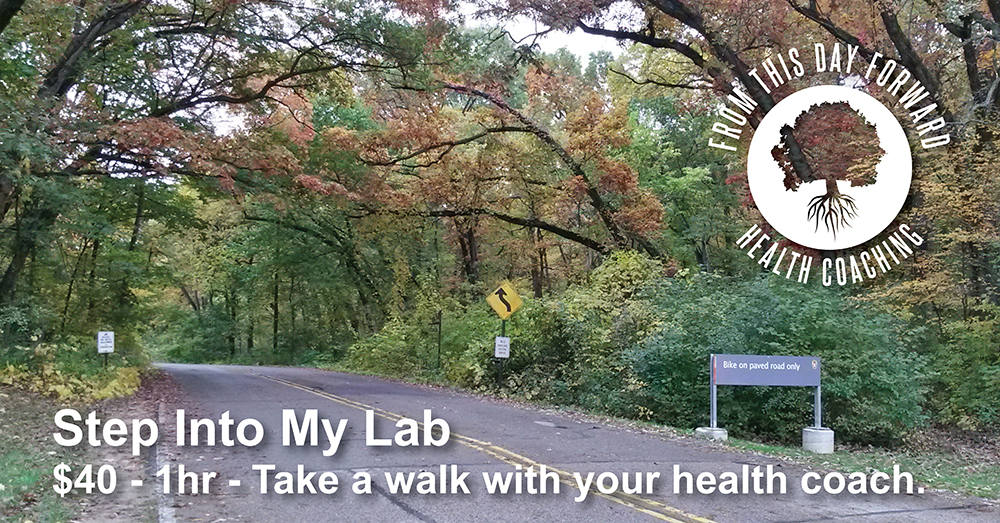 I'd like to help us both out. 
I'm always up for a walk, the sun and fresh air recharge me, and the walking helps my mind out.
You might want to get to know a health coach better – find out how I can help you out, pick my brain a bit to see how you can help you out…
Let's take a walk together and chat.
We can meet at the entrance to the UW Arboretum, 1207 Seminole Hwy, Madison 53711
OR – we can chat on the phone from where ever you are…