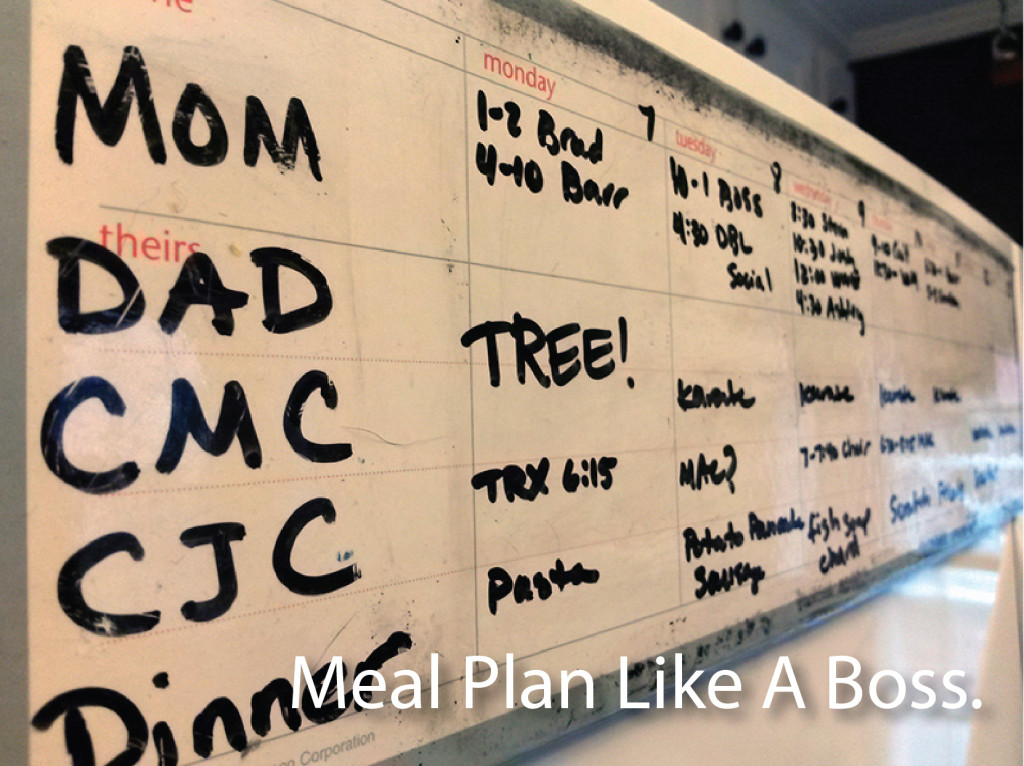 Meal Plan Like A Boss.
Are you pressed for time? Do you struggle to feed your family home-cooked meals? Do you need some new meal ideas? Would you like a better way to plan?
Are you interested in saving some money?
I've been planning meals for my family for years AND I've been saving all of my meal plans. I want to share my tactics with you for getting meals on the table that you feel good about.
In fact, I've been dribbling out this intel for awhile now, and was so happy to receive this feedback from Sarah:
This is absolutely amazing Meredith.  Will profoundly affect my life in a very positive way!  No more food rut for me   THANK YOU!  I am so excited!
I'd like to profoundly affect your life too!
In this workshop I'll share my strategies
to choreograph meals around family schedules
to enlist the help of your family
to do the work once and reap the benefits indefinitely
to make your own convenience foods
to save money
to break free of routine
to upgrade recipes
about what online tools to use
basically, to meal plan like a boss
And if you'd like some inspiration – I can give you access to ~3-years of my own meal plans…
You will leave with your own, personalized seasonal dinner plan – we'll aim for 3 months. Can you imagine how many hours of life that will give you over the next 3 months? How much do you suppose your time is worth?
If you follow your own plan, you will save more money in the following 30 days – by reducing food waste and reducing time spent spinning your wheels about meals – than the cost of this workshop alone ($109).
Pay it forward and sign up a friend to!
The cost of this 3.5-hour workshop is $109… including a light meal.
Space is limited, click here to reserve your spot today!
---
If you are interested in this workshop – but the date and time don't fit your schedule, let me know here, and I'll contact you when the next workshop date is released.