It's time to go with the flow, young caterpillar.
(time sensitive offer below – I'm channeling abundance for all)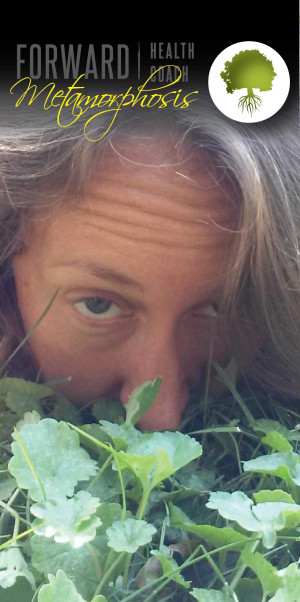 You may be at a point in life when you feel:
Like everything is changing but you.
Like you're being forced or guilted into change.
Like you're stuck in a rut.
Like something about your health isn't quite right and no one can help.
Like conventional wisdom is failing you… every time you 'eat less and move more' to lose weight, you feel like crap.
Like you want a change, but can't seem to make it happen.
Like you want a change, but don't know where to start.
Like you're spinning your wheels.
Like you're ready to be free from this stuck, out of control feeling, and just be happy and healthy.
Well, there may be a very good reason that you're experiencing this feeling.
It may be time to understand what it really means, for you, to be human. Time for a re-birth – maybe a metamorphosis.
Our lives have become a series of habits, routines informed by convention, by societal expectation. A society we have been born into, so we can imagine no other way.
We've sort of engineered the human out of everything.
Even our relationships have become routine and feel like they lose life (it's sad, I've been there). This reality is felt by your body, a body that is responding to its daily experience, an experience that happens to be outside of your body's comfort zone.
---
[Yes – I'll often refer to your body in a way that makes it sound separate from you. While your body is, in fact, part of you – sometimes it helps to step outside it to see what's happening to it (or all bodies) from a different perspective.]
---
Your body and mind send you signals that they need change (ie. give you grief). Things like achy joints, headaches, funky guts, anxiety, fatigue, low motivation, addiction… And when you decide to communicate your health issues to your doc, you are prescribed medication to fix your symptoms. Even if they can't confirm your symptoms (anxiety meds anyone? Wow that was an experience for me). My personal experience with this is that you absolutely can't expect your health care provider to be the expert in you. It has to be you. You need to become your own expert.
This doesn't mean you need to understand all of the chemistry of life, it means you have to look at yourself in a new light.
Well friend, if this resonates with you, then you're about to receive some serious love, some serious support toward your own metamorphosis.
Over the course of the next year, this weekly email series will help you to tap into your primal instinct to discover the roots of your health.
There will be several key underlying messages coming at you this year. Things like:
There are so many right ways.
You are nature. Nature never stops changing.
You have an ecosystem and you are part of an ecosystem.
These ecosystems are always in motion (= life).
The human body was designed using shape and information. This is how it works.
When you awaken to these experiences, your body and mind can have the opportunity to heal and change effortlessly.
Are you ready for something incredible? 
Enroll by the end of July and you can save 50% (regularly $50 – a year of coaching delivered to your inbox for only $25).