Things Are Changing. It's Going To Be Beautiful.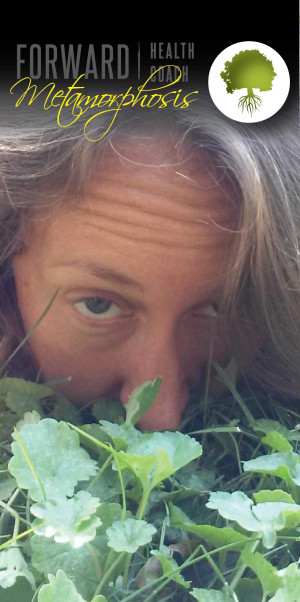 The end of a marriage is an incredible emotional roller coaster. You experience fear, sadness, disbelief, anxiety, relief, anger (rage?), exhaustion, jealousy, insecurity, depression…
My best friend once described her divorce as 'going through a dark tunnel with no light at the end'.
I didn't quite get that imagery – until it happened to me.
I guess a 'separation and divorce' mindset isn't exactly how you approach your wedding day.  No – quite the contrary. You are filled with love, with hope, with dreams, with happiness, surrounded by family.
And that was real then.
But oh how things have changed. 
A gazillion 'if-I-had-only-known-then-what-I-know-now' moments later, you have to pick yourself up, re-learn who YOU are, and commit to being the love of your life.
Things are changing and it can be scary.  But consider this idea: You are now presented with an incredible opportunity.
Yes, you have so many opportunities right now.  
I know that there's a lot going on in your life. I know this intimately.
You may be finding your own place to live
You may be worrying about how to feed your kids on your salary alone
You might be wondering how to get a salary at all
You could be in the midst of litigation and custody and dividing things up
You might be stumped about how to hang pictures on your walls (could happen, I'm just saying)
You might feel like you have something to prove
You (like me) might continue to avoid conflict with your ex (a major issue in my marriage) by expertly ignoring all of the things that you have to do in order to actually get this divorce on the books.
<<<sigh>>>
Do you have a few moments? I have something to say to you.
I want you to know that I believe in you. I want you to know that from this change, beautiful things can happen. And these beautiful things will come from within you, because you decided to experience them.
I know this, I'm learning this for myself every day.
I'm a health coach with a 'human ecology' angle. Over the years, I have questioned almost everything about how we live today as compared to the environment that shaped humankind. I see a very large gap between the two. And I have successfully cultivated my own health by closing this gap to the best of my abilities.
And now, I can say that I have successfully ended a marriage that wasn't bringing me the joy that it once-upon-a-time did.
I'm in a position to I offer you something of a re-birth. A Metamorphosis.
If you can spare 10-15 minutes each week for the next year (it's incredible the amount of change that can take place in a year), I have some words that can help you transform yourself into a woman who effortlessly gains health, confidence, strength, and knowing each day going forward.
I hope to distract you briefly from the chaos that may be your life right now – to help you focus on the one thing that will be with you for the long-haul… your own being.
It may be the perfect time to understand what it really means, for you, to be human. This is important because as a society, we've sort of engineered the human out of everything. This may make your life unnecessarily obnoxious.
When you choose to let me into your life, you'll receive a weekly email from me. I'll warn you right now, you'll need to approach my words with an open mind. If you are unwilling to consider a few unconventional health ideas for yourself, then this is not the support for you.
ALSO: I am not a relationship expert, I'm not a therapist, and I've hired my own love coach to get through my own issues (I'm happy to refer you).  I'm a certified health coach, I am most comfortable helping you to learn about your body, your environment, and the choices you face everyday. I'm comfortable helping you to make positive, thoughtful, sustainable changes in your lifestyle and your approach to life.
And I'm not going to censor myself, because my authentic self will be most magical for all involved <3.
That said, each week there will be a different human-health-related topic for you to take action on. Topics range from food, to movement, to relationships, to sleep, to nature. They are all pages out of my own journey to health, a journey that enabled me to wean off of prescription medications, get control of my anxiety, regulate my hormones, discover what I stand for, find happiness, and to ultimately keep it together through a successful un-marriage process.
Health looks different to each and every one of us, but it's true that connection is an important piece. I'll show up in your inbox to connect once a week, promise. Your part is to take care of yourself so that you can shine.
Are you ready for your Metamorphosis? Be true to yourself.
For about $1/wk – I'll help you introduce yourself… to you. Click the button below to begin today…