Things Are Changing. It's Going To Be Beautiful.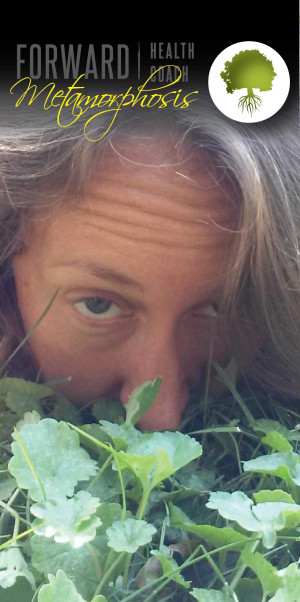 Hello Friend!
I'll be up front and honest with you. You don't have to spend a lot of money to create amazing health. No, if you have curiosity about your body and your environment and awareness about what it means to be human in today's world, then you have everything you need.
If you've got the curiosity, but lack the awareness, then I have you covered.  At a fraction of what you'll spend on any quick fix (or co-pay even). I'm offering an entire year of health coaching to you, for less than $1/week. $50.00 for the year.
One time investment for this ah-ha moment that you're about to get.
I need you to know that I have something very valuable for you – something that is potentially worth millions in your pocket – particularly if you are able to avoid or reverse chronic illness in your life (because… you might could). The internet marketers want me to offer this program to you for $997 for the year. And while it's worth that and more… I just can't take your money.
Because you need a vacation I suspect. Yeah, me too.
AND my intention is that you pay what you learn forward. Seriously, I honestly don't care if you split this with someone else. As a community, we need to start understanding our human nature, start trusting our bodies, our instincts, and stop this vicious cycle of consumerism.
For the most part, I like to think that the health and wellness and fitness sphere has good intentions, and is crafted by people who believe so strongly in their products that they feel 100% justified in selling them to you.
I'm just thinking that you aren't deficient in that very expensive fancy non-dairy organic protein shake. Or that body wrap. You may not even be deficient in those magic supplements.
I'm. dying. here.
This stuff makes me crazy. I'm the WORST (best?) consumer ever. I shop thrift stores for my clothes and trade hours on the farm for my veggies. My money is going toward experiences in life >>> not consumer products. Particularly those that promise quick health fixes.
And yet I watch friends purchase every quick fix out there. I would love to know how much money is being spent on the hope that 'this one will work!'.
By the way – I'd love for you to know, that even if you don't make the $50 investment today, I have so much free content out there… please soak it up. Read (and subscribe to) my newsletter, listen to my radio shows, follow me on the social medias, contact me to chat… 
So, what is this Metamorphosis? It was born from my own story.  My own personal ah-ha moments.
To sum up: my story involves poor health, anxiety, conventional approaches, mis-placed trust, survival mode, awareness, epiphanies, control, healing, health, self-love, connection, authenticity, change… more change.
More change yet.
OMG there's been a lot of change. Ergo, Metamorphosis.
No doubt, you have a story too. If your story is "I have irritating health issues" "I'm seeking sustainable change" "if I only had more money" "who do I believe?" "here we go again", and "tired of treating the symptoms…" then you're in good hands. Read on.
I feel like I'm familiar with this pain.
It can be pretty challenging to see all of the ways forward. Yes, there are so many right ways to proceed here. The literal abundance of life that has not yet crossed your path is unfathomable. It can be challenging to open up to the possibility that change can be simple, can come from inside you, and can lead to health like you've never known.
Well, friend… I'm in a position to offer you something of a re-birth. A Metamorphosis. A guide forward, a perspective that can help you learn from you.
If you can spare 10-20 minutes each week for the next year (it's incredible the amount of change that can take place in a year), I have some words that can help you transform yourself into a woman who effortlessly gains health, confidence, strength, and knowing each day going forward.
I hope to help you focus on the one thing that will be with you for the long-haul… your own being.
You will come out of this with a better understanding of what it means – for you – to be human. This is important because as a society, we've engineered the human out of everything.
This may make your life unnecessarily obnoxious.
When you choose to let me into your life, you'll receive a weekly email from me. I'll warn you right now, you'll need to approach my words with an open mind. If you are unwilling to consider a few unconventional health ideas for yourself, then this is not the support for you.
I'm a certified health coach, I am most comfortable helping you to learn about your body, your environment, and the choices you face everyday. I'm comfortable helping you to make positive, thoughtful, sustainable changes in your lifestyle and your approach to life.
And I challenge you to challenge me. Really and truly… I enjoy this
Bring it.
I'm not going to censor myself either, because my authentic self will be most magical for all involved <3.
That said, each week there will be a different human-health-related topic for you to take action on. Topics range from food, to movement, to relationships, to sleep, to nature. They are all pages out of my own journey to health, a journey that enabled me to wean off of prescription medications, get control of my anxiety, regulate my hormones, discover what I stand for, find happiness, and to ultimately keep it together through a successful un-marriage process.
Health looks different to each and every one of us, but it's true that connection is an important piece. I'll show up in your inbox to connect once a week, promise. Your part is to take care of yourself so that you can shine.
If you need some time to get ready for this >>> at least hop on over to my Facebook Page to say hello.
Are you ready for your Metamorphosis? Be true to yourself.
For about $1/wk ($50 for the year) – I'll help you introduce yourself… to you. You can either read my words, or listen to me whisper them into your ear :).  Click the button below to begin today…